This house got a full makeover from top to bottom, which can be daunting for some, but it's also a chance to have exactly what you want and bring your own kitchen ideas to life, rather than living with someone else's style. After all, how many of us have moved into a home and found a perfectly good kitchen that has nothing wrong with it, but just isn't to our taste? And then it can seem like a crime to rip it out and replace it.
The opportunity to put her stamp on her new home appealed to Ore Nzekwe, 33, who lives with her husband and two young children in South London, and she began documenting her home journey from renovation to where it is now over on Instagram (opens in new tab).
'The house was very run down and unloved when we moved in,' Ore told artwork company Green Lili (opens in new tab). 'and everything was painted in psychedelic green or purple! It wasn't in a liveable condition for our family so renovation work had to begin immediately.'
Top to bottom renovation
Faced with so many rooms that needed completely redoing, Ore began thinking about how she wanted them to look. 'I didn't have a set vision in terms of design, but it was more about the feel of the home,' she says.
'I wanted it to be comfortable and inviting, but most importantly it needed to be functional for our family and little children. I wanted a beautiful home, but I didn't want it to feel like a museum and it had to be "grubby hand-proof " as I like to say! This then influenced the paint color choices around the home and a lot of the styling.'
before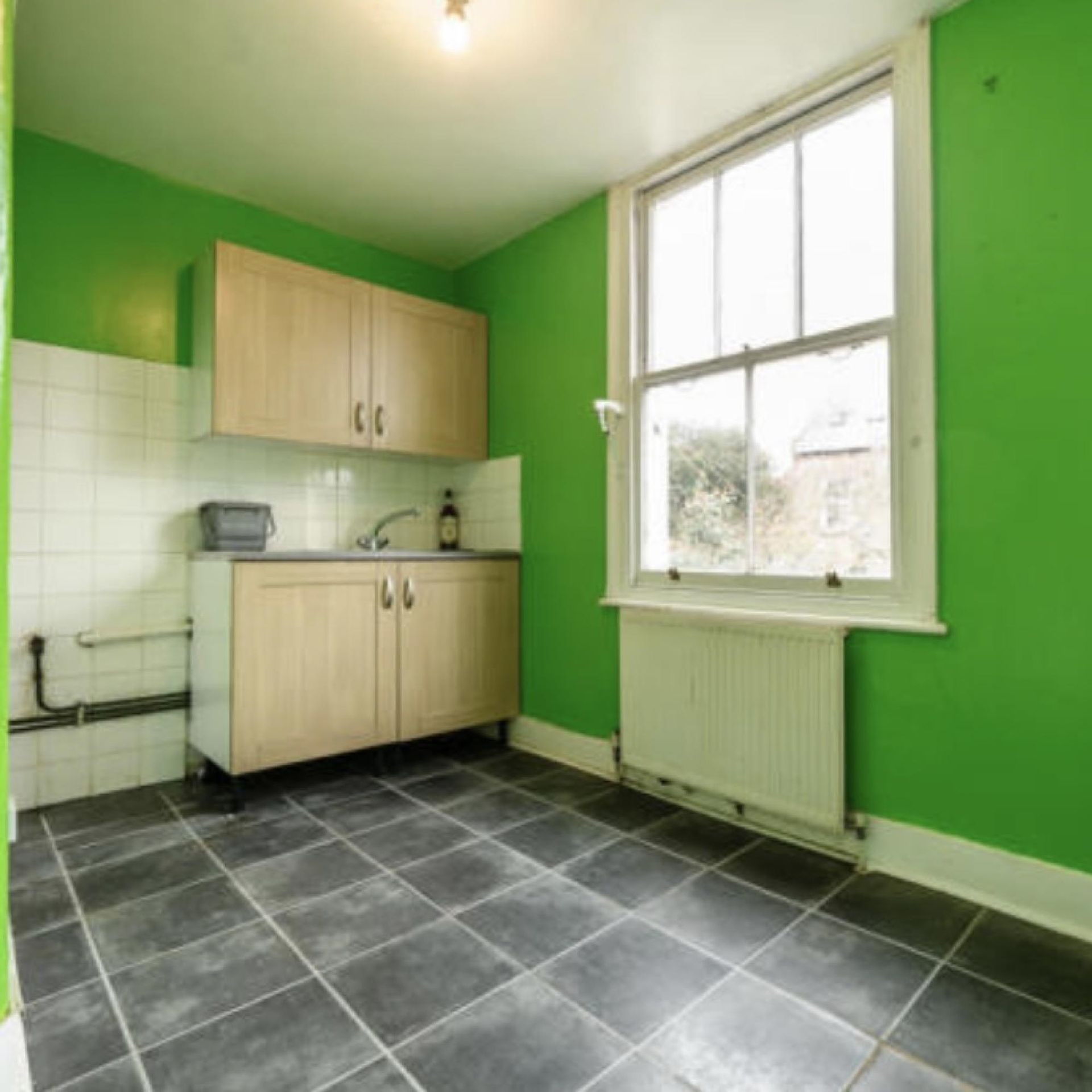 Bright green walls, pipes running along the wall and old laminate kitchen cupboards weren't going to cut it for Ore, who describes her taste as being much more neutral.
'For the most part, I'm a lover of a neutral palette and my focus for any room I decorate is that it feels comfortable for those enjoying it,' she says.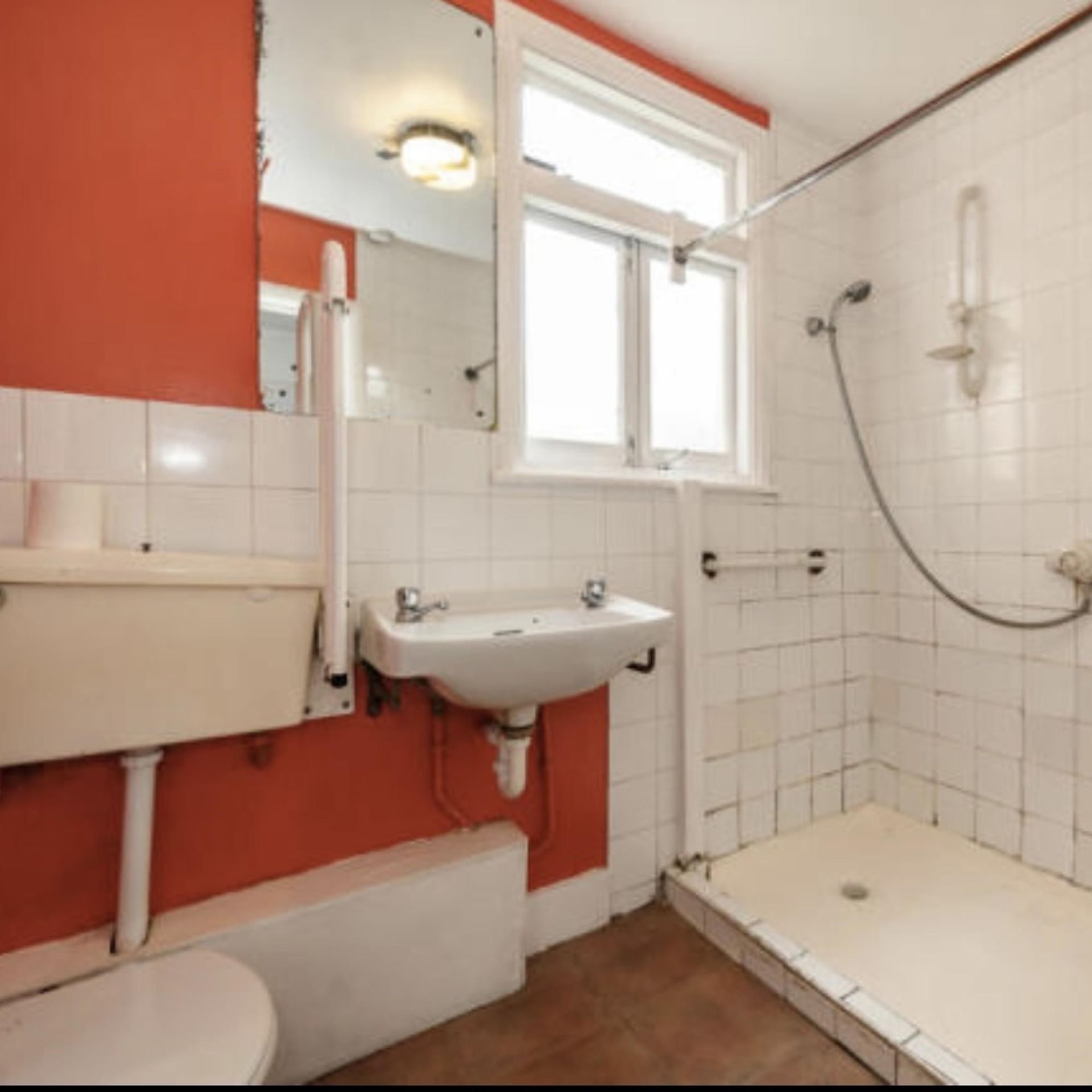 The bathroom certainly wasn't what you'd call inviting, with it's grimy tiles, orange-red walls and obligatory pipes on display.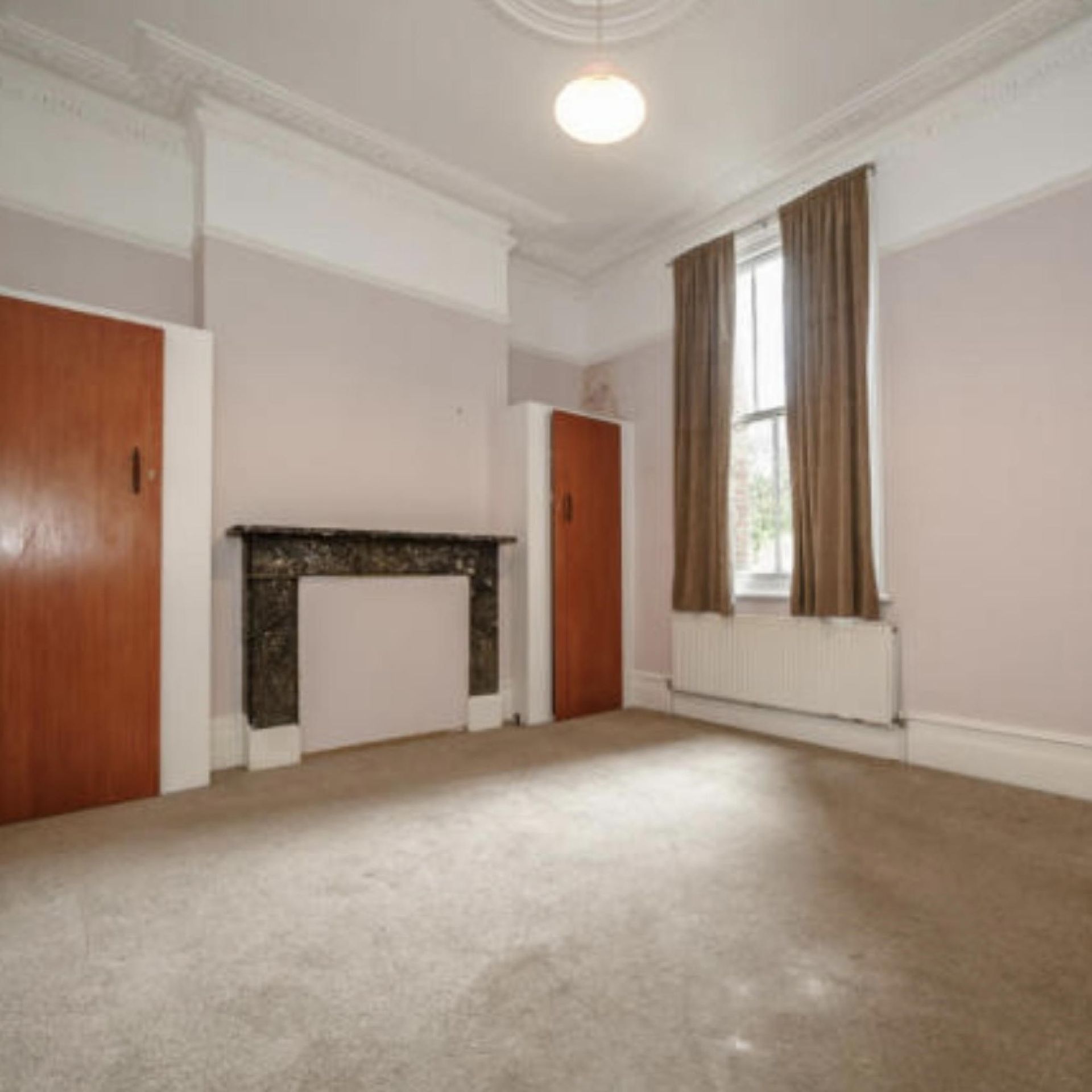 This room became a bedroom but it looks nothing like it does here, with its orange wood doors removed, along with the carpet and ugly radiator.
After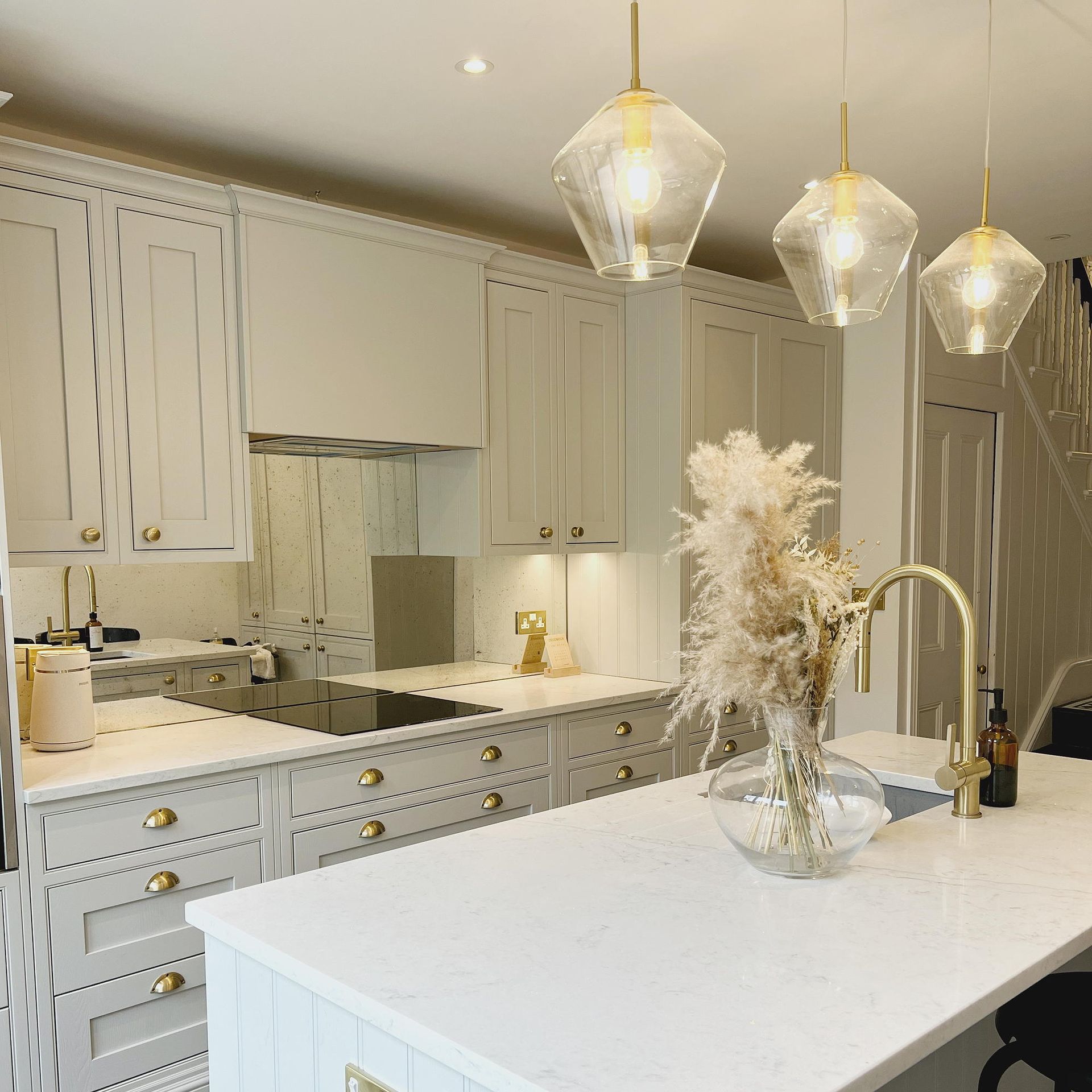 The new kitchen is a far cry from the old, with beautiful in-frame cabinetry, a large island unit and gold fittings adding a luxe look. We particularly like the mirrored kitchen splashback idea, which makes the room feel even larger than it is.
'My style is a mix of influences,' says Ore. 'Some rooms are very traditionally sympathetic to the Victorian house, with lots of paneling and decadent colors (we have a dusty rose playroom for example), whereas others are much more minimal and Japandi in nature.'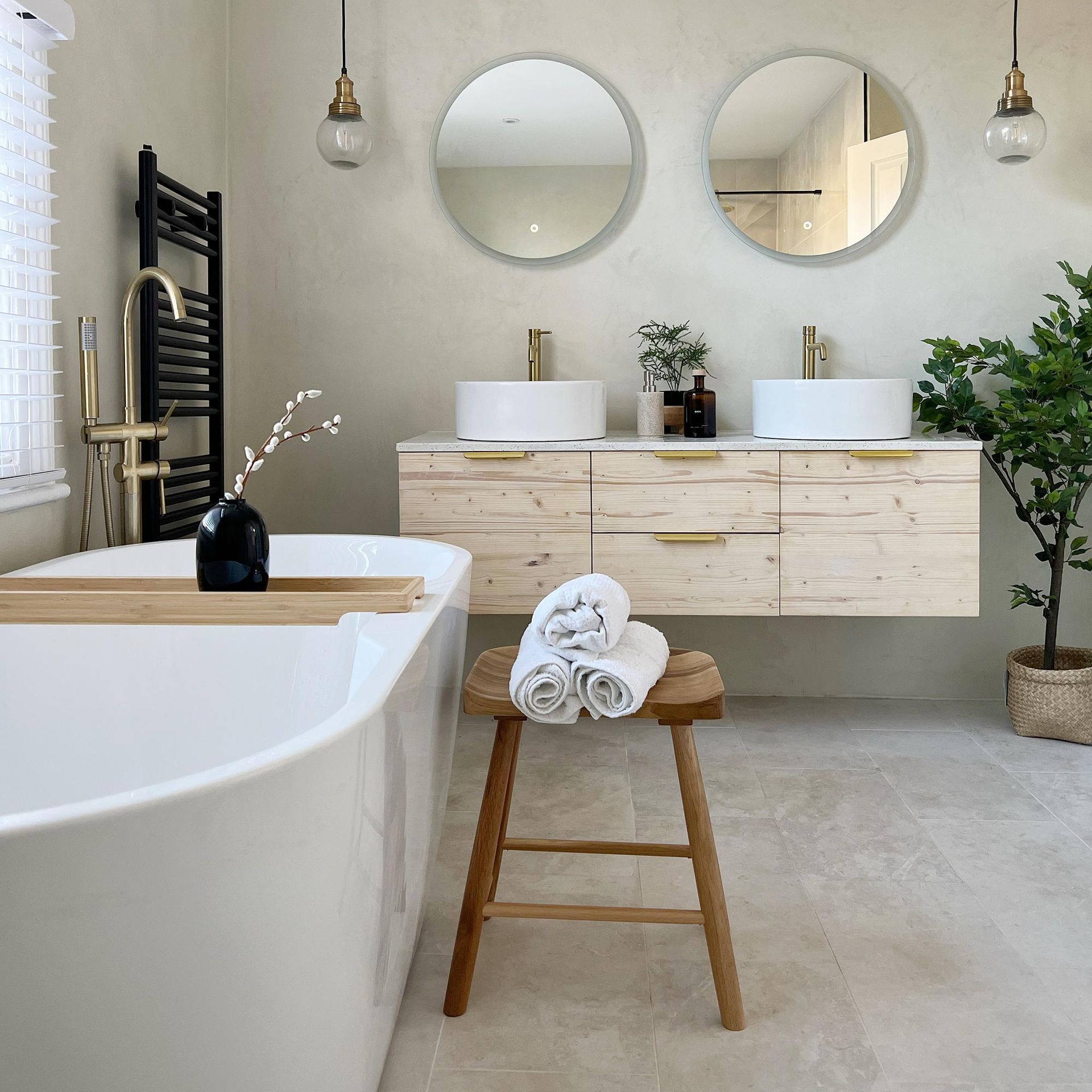 How beautiful is the new-look bathroom ideas? Double sinks and mirrors top a wood vanity unit, while a freestanding bath makes for a tranquil bathing space. Small pops of black and gold bring the scheme to life and are in keeping with Ore's scheme throughout the rest of the house.
The final room we're going to show you is this deliciously dark living room, which features a black wall, bespoke storage and ornate period fittings. A large artwork takes center stage across the mantle and it's a bold scheme that's cozy and decadent all at the same time.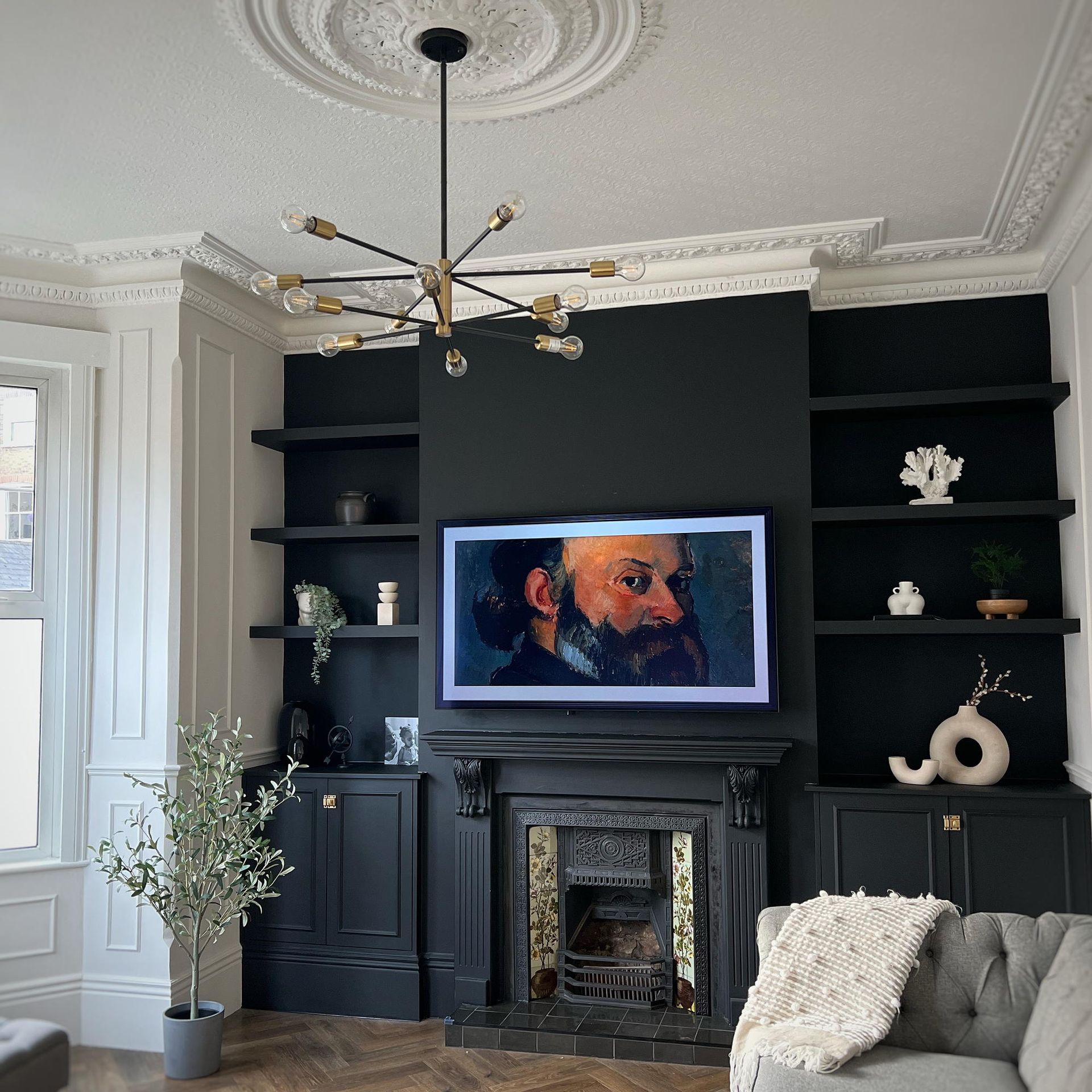 'The biggest lesson we learned was that we should have put our belongings in storage,' says Ore. 'As soon as we closed on the house sale we moved all our stuff into the new property and covered it with dust sheets while the reno work went on around it. Big mistake!
'So many of our items were destroyed and there's only so much you can hoover and clean all your worldly possessions before you lose the will to live. It's definitely a lesson learned that we need to put budget aside for storage costs if any major works are happening in the house.'