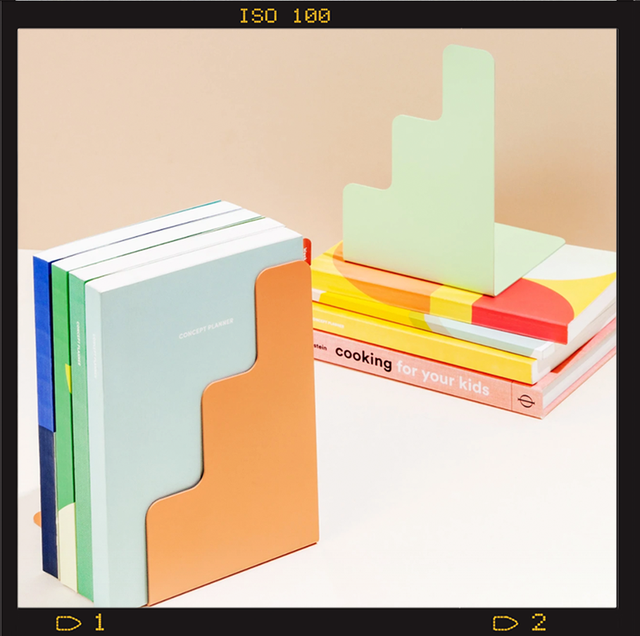 Courtesy
Absolutely no one wants to work in an office space that's boring and drab. Come on, we spend 40+ hours a week doing our jobs, so we might as well take the time to decorate our nooks so that we can actually look forward to waking up and busting our booties. Yes, I said it. It's also av good excuse to bring our Pinterest boards to life. So if you're looking to zhuzh up your work quarters, you'll find this list of work office decor ideas veryyy useful.
Keep in mind that the ~energy~ of the room is crucial. You'll want it to have all the comfy, cozy, and relaxed vibes to balance out the tension you may feel from attending meetings, working on projects, and general work stress. To help you make your office as zen and motivating as possible, I'm here with 21 office decor pieces that'll totally transform your environment. Whatever your workspace sitch is—whether you're doing the whole WFH thing or you've got a cubicle that needs some revamping—you'll find a bunch of chic (and incredibly useful) office decor pieces below!
Advertisement – Continue Reading Below
1
these elegant picture frames
West Elm
Modern Acrylic Frames – Brass
2
this sleek bookshelf
Nathan James
5-Shelf Modern Bookcase
3
this adorable plant pot
Gujarat
Ivory Mirrored Pots
4
this chic tray
Fund
Leopard Catchall, Green
5
this multi-faceted desk lamp
Brightech
LED Desk Lamp
6
this gorge art print
Sand & Stable
Wrapped 27″ H x 18″ W x 1″ D Canvas Print
7
this desk mirror
JJUUYOU
Desk Vanity Mirror
8
these fun bookshelves
Poketo
Steps Bookend
9
this tall plant
The Sill
Large Fan Palm
10
this marble clock
CB2
Onyx Table Top Clock
11
this wool rug
H&M
Wool-Blend Rug
12
this fab desk organizer
Supply Flora
Female Body Desk Organizer
13
this sophisticated calendar
Pottery Barn
Acrylic & Brass Modular Wall Organization
14
this cute ottoman
NEWIMAGE
Ottoman Round Velvet
15
this luxe diffuser
Brooklyn Candle Studio
Sunday Morning Reed Diffuser
16
this pretty tray set
Mark and Graham
Wood and Marble Circle Desk Tray Set
17
this elegant trashcan
CB2
Chelsea Cement Wastecan
18
this handy storage rack
Jerry & Maggie
Wood Office Storage Rack
19
these stunning wall planters
FabianaLoschi
Drop Wall Planters
20
these charming lanterns
West Elm
Mid-Century Wood Lanterns
21
this sand sculpture
Z Gallery
Sand Art with Stand
Advertisement – Continue Reading Below
.