Whether you own a property, or you're renting, a home office is probably now a must-have rather than a luxury.
The first year of the Covid-19 pandemic in 2020 saw more than 45% of people working from home, according to data from the Office for National Statistics.
And with more and more of us completing our working duties remotely, having a comfortable home office is key – even if you only have a small space to work with.
These 10 amazing small home office ideas can help inspire you…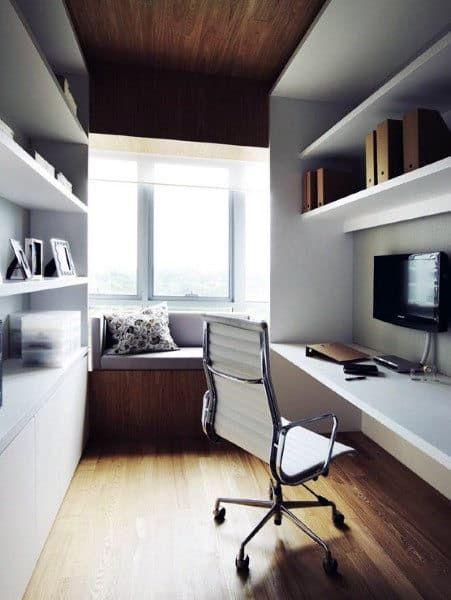 1. Make great use of the space you have
Creating a home office in a small space is all about getting the most from the space you have.
Built-in desks and storage can be a great way to achieve this.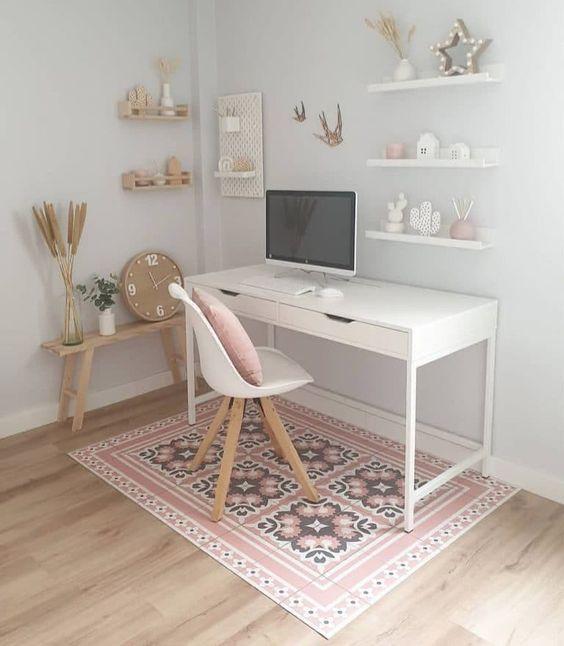 2. Decorate to make your small home office feel bigger
How you decorate your small office can make a huge difference to how large the space feels.
Stick to light colors on walls, as this will enhance the natural light in the room and make it feel larger.
3. The ideal home office set-up
Set up your small home office so you have easy access to and from the space and can put your hands on everything you need when you need it.
L-shaped desks are ideal for small spaces, especially in loft rooms or those in the eaves, where ceiling height is limited.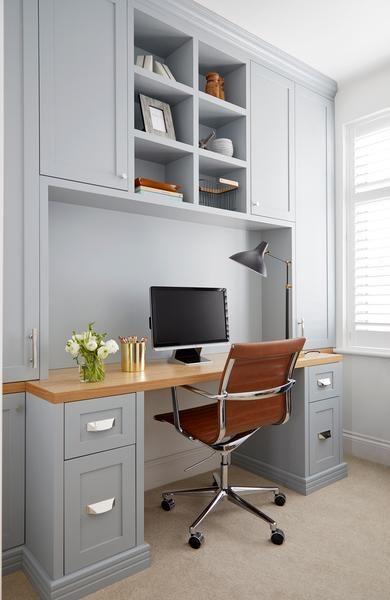 4. Use your office's height for storage
To maximize the space in your small home office, use high storage.
Using the height of your space can help to keep the floor and desk space clutter-free, making it appear bigger and certainly more comfortable.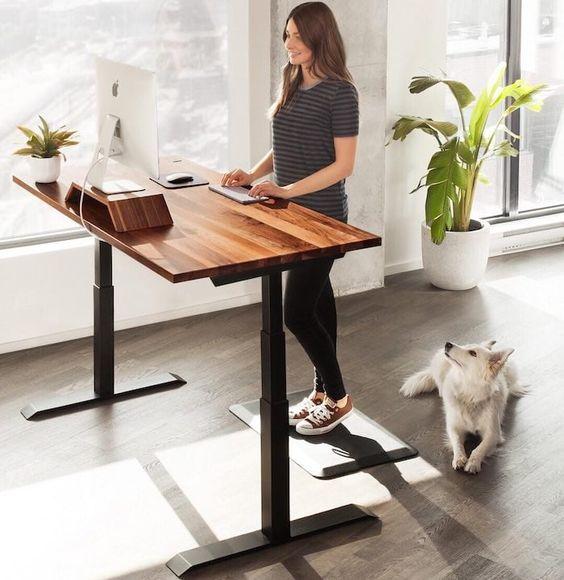 5. Use a sit or stand workstation
Comfort is hugely important in any home office space.
And one of the best ways to remain ergonomically sound is by using a sit or stand workstation.
Because standing desks are height adjustable, they can also fit neatly into smaller office spaces, too.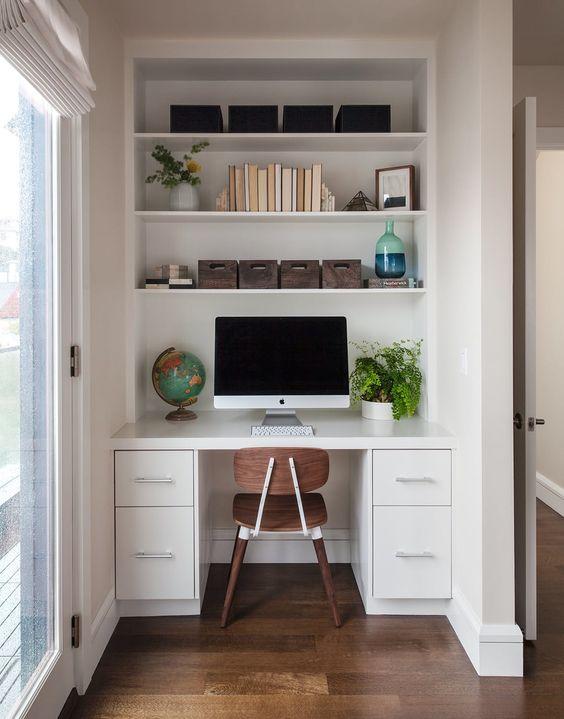 6. Be creative with nooks
If your home has some 'dead space', such as a nook in a hallway, living room alcove or room under the stairs, why not make use of it and turn it into a small office space?
Nooks like these can make great locations for home offices and can also be hidden away when not in use.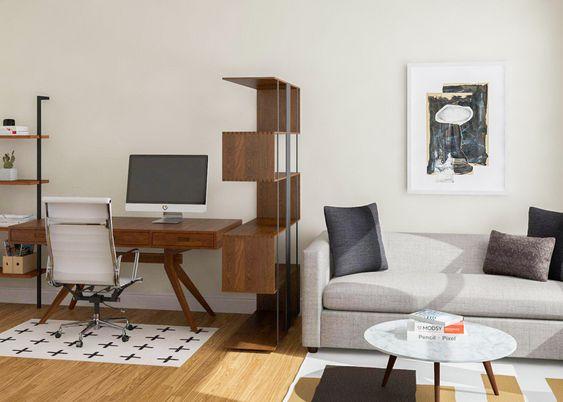 7. Add a divide between your office and living room
One of the biggest challenges home workers face is procrastination – especially when your home office space is in your living room.
Try adding a divide between your living space and your office, so you feel like you're 'at work' rather than working close to that comfy sofa and TV.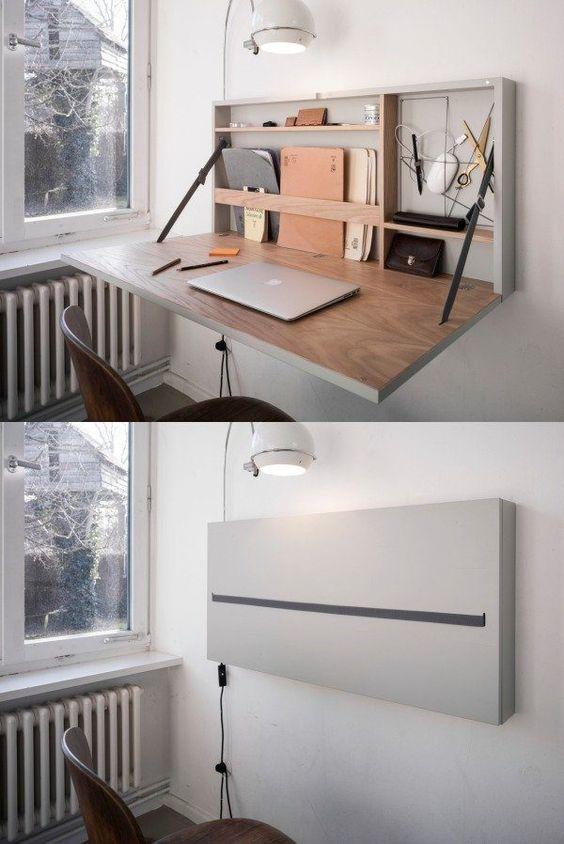 8. Use the right furniture for a small space
When space is at a premium, it's vitally important to choose furniture that works in your home office.
A cluttered space certainly won't help promote a good working environment, so have a look around for clever, space-saving furniture like desks and storage units.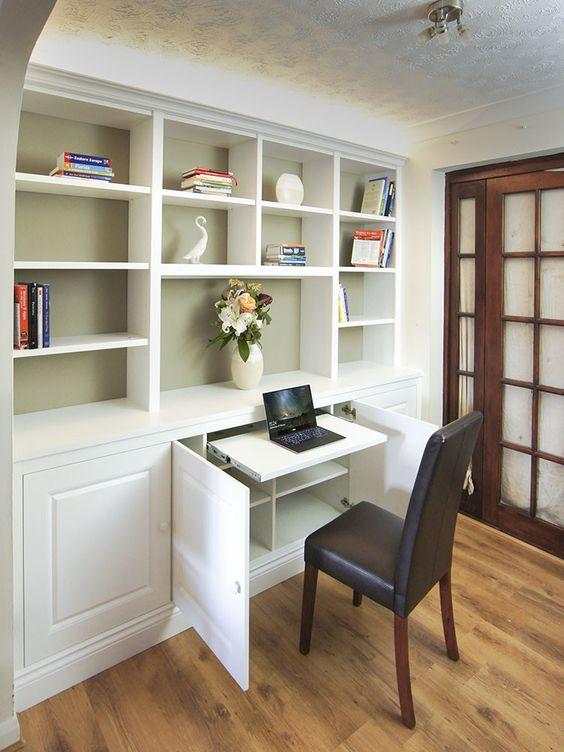 9. A multi-use office space
Often, the best spaces for home offices are dining rooms.
But what if you want to continue to use your dining space as it was intended?
The good news is you can have the best of both worlds with a little creativity.
Look for built-in options that include a desk space you can hide away when you're using your space for dining.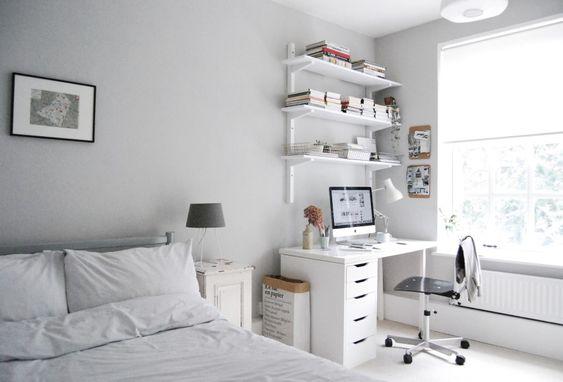 10. A bedroom home office
While spare bedrooms are often the go-to room for a home office, it's also possible to create a small office space in a bedroom that's actually being used.
The key is to pick furniture that works as a bedroom item as well as office storage, meaning you can conceal or store away your work things at the end of the day.
Further reading…
Great garden office ideas to inspire you
Renovations that can add value to your home
Amazing budget-friendly renovation ideas